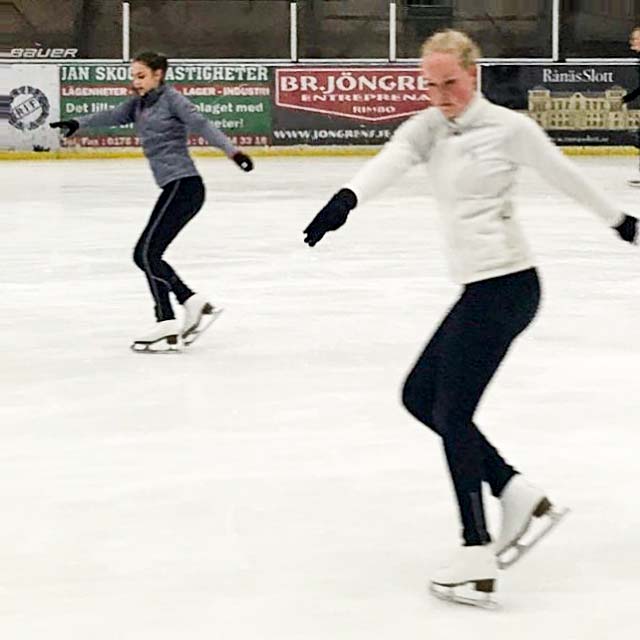 Rimbolägret welcomes both single and pair skaters from 8 years and above. For younger skaters the
daily camp is available.
Single skaters
Figure skating beginners (have been practising figure skating for around one year)
Competition skaters at all levels
Adult skaters at all levels
Synchronized figure skaters
for everybody who is intereseted in synchronized figure skating - no previous knowledge needed
synchronized figure skating training will be offered for 1 ice session / day - other ice and off-ice trainings will be together with the single skaters
Synchronized figure skaters only period 1.
Earlier participants
Over the years, participants have come from different parts of Sweden, but mostly from clubs in the Stockholm area and surrounding regions. In the past couple of years we have even seen a growing number of participants coming from Norway.
Skaters from the whole range of experience levels have participated at the camp, from those without any formal grading level yet all the way to elite skaters competing at the national level.